Today, the show is on the road at the Young Adult Literature Convention in London.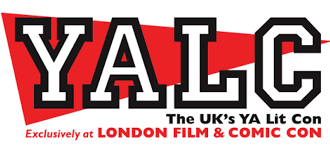 I was lucky to interview several awesome guests, and together we talked about the YA book industry, libraries, publishing, working with an agent, making book-inspired jewellery, studying, blogging and much more!
GUESTS:
Louise Judge, librarian
Leah and Rachel from the BA in Creative Writing at Bournemouth University
Gill Stewart, author, and Cecilia, managing director at Sweet Cherry Tree Publishing
Mariyam, jewellery maker at Oh Panda Eyes
Chelley Toy, book blogger
Chloe Seager, literary agent and author.
You can listen to the episode here:
Show notes:
The Part-Time Artist Website: https://theparttimeartist.com
Music: Shuffle Through the Night by TeknoAXE, licensed under a Creative Commons Attribution 4.0 International License
You can find more information about my guests at:
Céline is an author passionate about helping fellow artists reach their potential and live a happy, balanced life.