We are at episode 5 of the podcast already! That went fast! Thank you to all listeners for listening until now. I'm enjoying making these more and more, and I have tons of ideas for future episodes.
Today, my guest is artist Mia Hawk.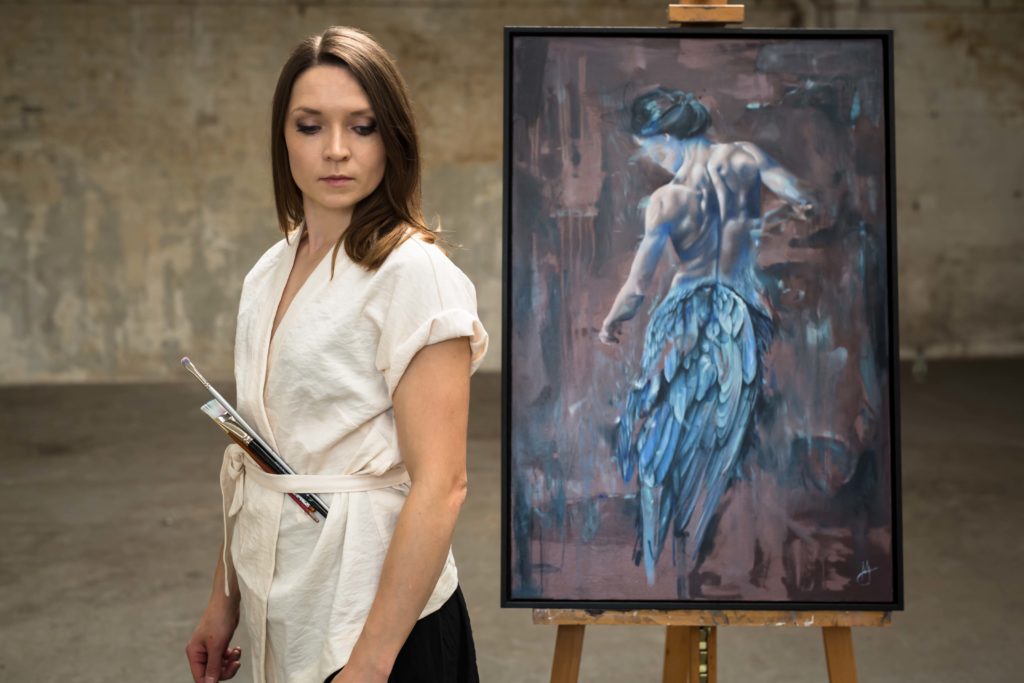 Mia is a self-taught painter. She has been running her artist business for the past 4 years, and has sold thousands of t-shirts and prints of her original art work. In the show, we talk about being a full-time artist, selling your art, persisting despite the obstacles and living a minimalist life.
You can listen to the episode here:
Show notes:
The Part-Time Artist Website: https://theparttimeartist.com
Music: Shuffle Through the Night by TeknoAXE, licensed under a Creative Commons Attribution 4.0 International License
If you want to follow Mia:
Note:
I will be on holiday for the next two weeks, so there won't be any blog post until the next podcast episode, on the 18th of June 2019.
Céline is an author passionate about helping fellow artists reach their potential and live a happy, balanced life.