This is episode 13, and today my guest is Eugenié George.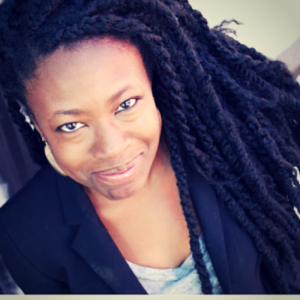 Eugenie George, MBA, CFEI is a financial educator, author and founder and host of Money and Flow, a podcast to help with listeners with finance questions. She is also a keynote speaker on equity and Millennial money engagement in the workplace. As a former teacher, she brings excitement to the stage with engaging stories and data that can help multigenerational bridge together the Millennial gap.
In today's show, we talk about MONEY, aka the kryptonite for artists. This episode is all about understanding your money patterns, breaking bad habits and making a viable plan for the future.
You can listen to the episode here:
Show notes:
The Part-Time Artist Website: https://theparttimeartist.com
Music: Shuffle Through the Night by TeknoAXE, licensed under a Creative Commons Attribution 4.0 International License
If you want to follow Eugenié:
Céline is an author passionate about helping fellow artists reach their potential and live a happy, balanced life.