This is it, everyone! After months of preparation, the first episode of The Part-Time Artist Podcast is finally here!
I am so proud to present to you this first episode, where I interview one of the most inspiring artists I know: Joseph O'Reilly!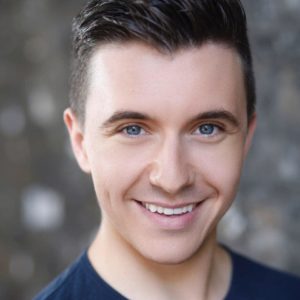 Joseph is a musical theatre performer, who collaborated with me on the book a few months ago. I found what he had to say then so interesting that I had to record an interview with him. Together, we discuss auditions, stress, time management, rejection, and how not to compare yourself to others.
You can listen to the episode here:
If you want to listen to the podcast on your own platform, I have good new for you: I am currently getting the show approved with different providers. It is already on Spotify and I am waiting on Apple Podcast approval. If there is another platform that you would like me to add the podcast to, please let me know!
I hope you will enjoy the podcast. Please let me know in the comments what you think! I'm recording the next episode at the end of this week, so any advice will be appreciated!
Céline is an author passionate about helping fellow artists reach their potential and live a happy, balanced life.