I want to start this blog post by saying a huge THANK YOU to all of you, creatives and artists who are visiting my website!
A lot of you have come here for the first time in March. According to Google Analytics, 739 unique users landed on at least one page during the past month. Altogether I had 965 sessions of people visiting the website. It's so crazy! Thank you all for reading, commenting and sharing on your social media platforms. It has helped increase tremendously this site's visibility!
To make sure that I continue serving you as best as I can, I would appreciate if you could reply to the short poll below:
Aside from the blog, the quickest and best way to receive advice and support directly into your inbox is to sign up to the newsletter. If you do so, you will also receive my new eBook, The Artist Booster, FOR FREE!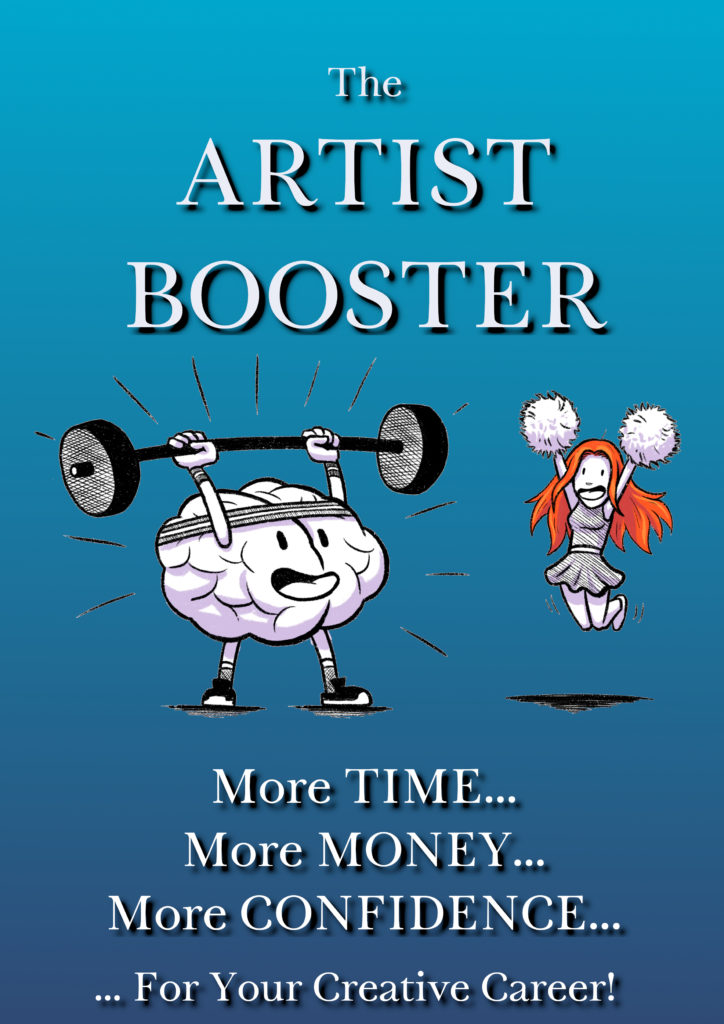 I promise that I will not spam you or send you emails unnecessarily. My goal with this newsletter is to provide you with the best of the best from the website, exclusive access to more content, and an opportunity to ask questions directly to me.
If you have enjoyed reading my posts and found them helpful, I am pretty sure that you will enjoy the other projects that are in the pipeline. One of them is of course the podcast, that launches on the 9th April, aka next week! Each episode will feature a guest who is an artist and who has a unique point of view on a subject.
If you want to hear my voice before the launch, you can check out this episode of the Talk About It Friday Podcast where I was invited last week:
Finally, a quick reminder for those of you who have purchased and read The Part-Time Artist: please make sure you give me a review! Reviews are SUPER IMPORTANT for independent authors like me, because they help other readers discover my work. Without reviews, my book is lost in the middle of thousands of big publishers books that have more money and more platforms for their marketing. So, if you think that my book was helpful to you, please leave a review on Amazon or Goodreads.
And as usual, the comments below are open if you want to chat with me, or if you have a specific issue you'd like me to tackle.
Céline is an author passionate about helping fellow artists reach their potential and live a happy, balanced life.